Dil Ki Dor (दिल की डोर)
Plot
Vinay is a loving father who wants to organize the best wedding for his daughter. He has a heart condition and is unable to cope up with the exertion. Despite everyone's request, he continues pushing himself to make the wedding dream come true. Unfortunately, Vinay suffers a heart attack just two days before the wedding. Kamal, his son, and his family are trying their best to save him. As Vinay is in ICU, they all have one question on their mind – was it worth it?
विनय अपनी बेटी को बेहद प्यार करता है और उसकी शादी में कोई कसर नहीं रखना चाहता है। वह दिल का मरीज़ है और शादी की तैयारी उसकी सेहत पर हावी पड़ती है। मगर सब के लाख समझाने के बावजूद वह काम किए जाता है। बदक़िस्मती से शादी के दो दिन पहले विनय को दिल का दौरा पड़ता है। कमल, उसका बेटा, व उसका परिवार उसे बचाने की पूरी कोशिश कर रहा है। इधर विनय का इलाज चल रहा है और उधर सब को यह बात खाए जा रही है कि क्या फायदा ऐसे जुनून का जो ज़िंदगी को जोखिम में डाल दे।
Details
Audio: Hindi
Duration: 13 mins
Subtitles: Hindi, English
Stills
Cast
Crew
The Story Behind Dil Ki Dor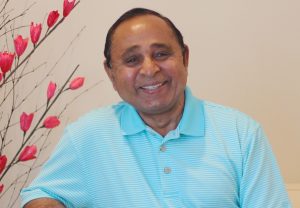 What inspired you to make this movie?
My Dad, Mr. Vinayak Patil, was a loving and full-of-life person. He used to take care of everyone around him. I call him "a Hero in a common man." When he passed away due to heart failure, I was shocked like the rest of my family. But, if there is one thing I learned from him, it was to make something better out of the bad patches in life. Hence, as a tribute to him, I decided to make a short movie that raises awareness about cardiovascular diseases. If this movie can help save even one life, its purpose will be served.
Why did you make it in English and Hindi?
Given the goal of the movie, I wanted it to reach the maximum number of people. Hindi is close to my heart. So that was a given. I made it in English as well so that it connects with the audience better and can reach people across the globe. I preferred that over subtitles as I believe this way the message will come across more clearly. And, yes, we shot two movies instead of creating a dubbed version, again, to make a stronger connection with the audience.
What message would you like to give to your viewers?
This line says it all:
जब आप बड़ा दिल रख सकते हैं, तो उसका ख़याल भी रखें।
(When you have a big heart, you must take care of it too.)